FILM MOCKUMENTARY "SEPENGGAL KISAH BUNGA"
Keywords:
fiction, movie, mockumentary, Sepenggal Kisah Bunga
Abstract
In movie's development, the type of movie continues to grow make a new forms of movie and one of them is a form of fiction movie with the documentary look called mockumentary. Here, a mockumentary will be used to raise sexual violence issue, specifically rape in a fictional movie entitled "Sepenggal Kisah Bunga". The form of mockumentary movie was chosen to present a different viewing feeling for the audience and it is hoped that this movie can increase public awareness of the importance of this issue today. In the process to make this movie, the author pass three stages. First one Pre-production. This is the stage of all preparations before shooting. Continue with production which is the process of shooting the movie and the last one is the post-production stage which is the stage of processing raw audio and video into the final product of the movie. In this movie to present a mockumentary the author makes a story about an amateur YouTuber who makes a movie about a father whose child is raped. In addition, the author also makes the visuals presented like visual from character's camera. The writer who is also an actor in the movie takes the necessary shots to make the character of an amateur YouTuber more alive. The style of storytelling in this movie is also adapted to the form of an interactive documentary that presents interviews and interactions from the moviemaker with the subject. The story and visuals are presented to produce a movie in mockumentary form entitled "Sepenggal Kisah Bunga". The author hopes that the message in the movie about big impact of rape on the victim and also the importance of the presence of the family for the victim can be told properly through this movie.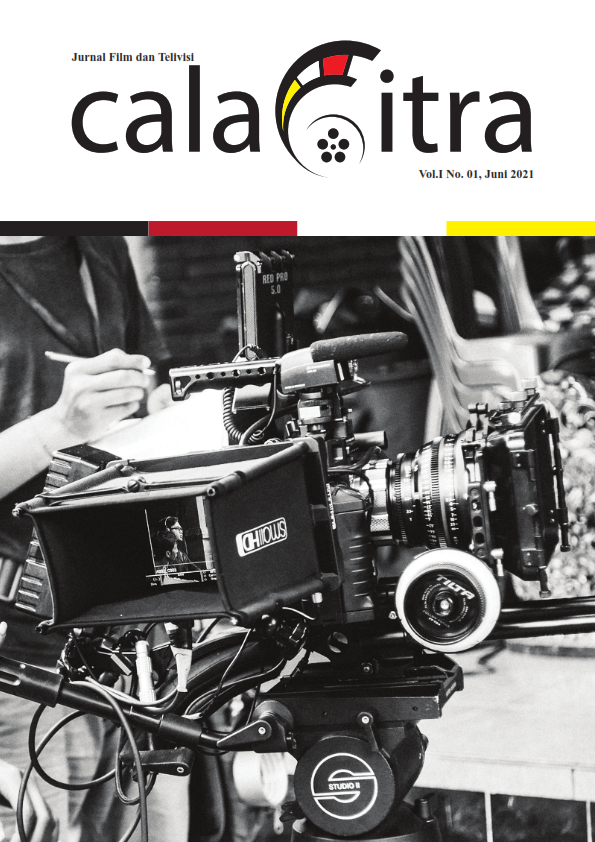 Downloads
How to Cite
Diatmika, I. G. W., Dwiyani, N. K., & Yasa, D. P. Y. A. T. (2021). FILM MOCKUMENTARY "SEPENGGAL KISAH BUNGA". CALACCITRA: JURNAL FILM DAN TELEVISI, 1(2), 16–23. Retrieved from https://jurnal2.isi-dps.ac.id/index.php/calaccitra/article/view/754
License
This work is licensed under a Creative Commons Attribution-NonCommercial-ShareAlike 4.0 International License.