MEMUNCULKAN EKSPRESI TOKOH UTAMA MELALUI GERAKAN WAACKING DAN LADIES STYLE DALAM FILM " 2 SERUPA "
Keywords:
Film, Gay, Dance, Expression, 2 Serupa
Abstract
When viewed from the point of view of film, of course, there are many films that raise the issue of LGBTQ people, especially Gay. Not only films abroad, films in Indonesia have now also dared to take up this theme. However, this is still difficult to become a public spectacle because it is still considered taboo or out of the norm that already exists in Indonesia itself. This incident occurred due to the lack of knowledge about these groups in society, as a result of this lack of knowledge led to a lot of acts of discrimination and inappropriate treatment in society regarding these people. With the discrimination and rejection from society, the Gays themselves have difficulty expressing themselves in the public. Make themselves look for other alternatives to be able to express themselves through Waacking and Ladies Style dance movements. With this phenomenon, the writer feels it is necessary to be appointed as a film. The process of making works begins with determining ideas, direct field observations (observations and interviews) on Gays, determining storylines, selecting actors, looking for supporting theories to be applied in film works, training with players, until the Final Editing stage. The creation of a work "2 Serupa" tells about several problems regarding the difficulty of expressing oneself, rejection from family, friends and society to sexual orientation which makes the main character have difficulty carrying out his daily activities. With the message that wants to be conveyed how should the treatment of the wider community and family be very influential on Gays so that they can feel the recognition they deserve.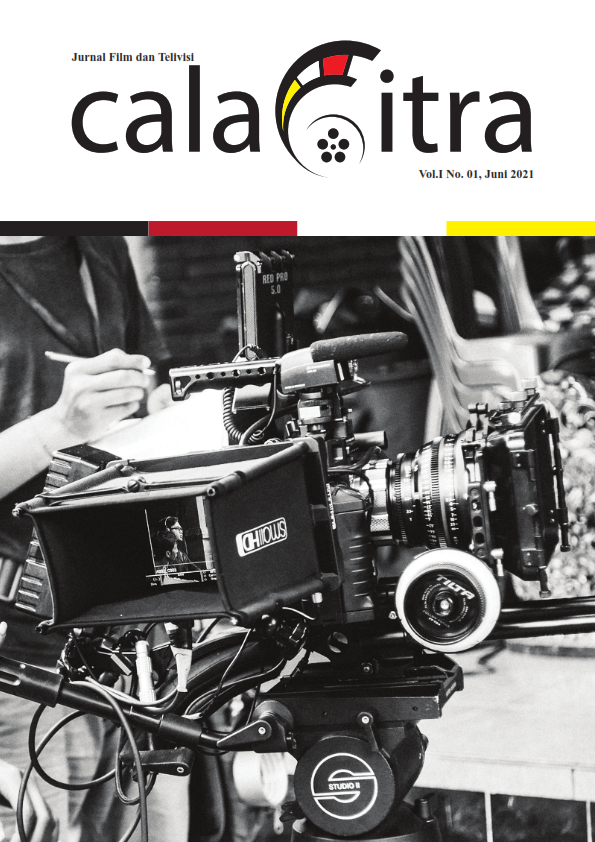 Downloads
How to Cite
Yehuda, Y., Dwiyani, N. K., & Wirawan, I. G. N. (2021). MEMUNCULKAN EKSPRESI TOKOH UTAMA MELALUI GERAKAN WAACKING DAN LADIES STYLE DALAM FILM " 2 SERUPA ". CALACCITRA: JURNAL FILM DAN TELEVISI, 1(2), 73–81. Retrieved from https://jurnal2.isi-dps.ac.id/index.php/calaccitra/article/view/761
License
This work is licensed under a Creative Commons Attribution-NonCommercial-ShareAlike 4.0 International License.